8 tags
isnmusic asked: This is a crazy question to ask, but do you know if Lights takes a listen to samples from people? There's a really personal song I really want to explain and work on with her, but I don't want to be a hassle. Given her status and me being nobody I'm afraid to ask but I think if I get to explain and work to death, she might hear me out? Haha just a (really big) daydream of mine!
5 tags
LIGHTS WBR Summer Sessions
THANK YOU to everyone that came to summer sessions last week!!! I walked into WBR monday morning to a line of about 50 people and found out that some of you had waited the night before or as early as 2am that morning!!  It was so great to have everyone out and excited to see LIGHTS. It made such a huge difference to have your passion and energy in the audience! LIGHTS had some sound issues on...
thelightsarebokan asked: do you know if lights will be headed to wisconsin for the fall tour? or when the fall tour dates are going to be announced? thank you! <3 you're fab.
jenatee-deactivated20120904 asked: Do you know when the Ohio dates that were delayed will be rescheduled? Specifically the Canton date, thank you! :)
archaeologistsong asked: What's the name of the font used in the EBAG Lyric Video? Thanks in advance!!! <3
skittlesluvsglam asked: I tried to tell you on twitter, but you didn't reply back. Please tell Lights' people that Sacramento, CA really wants to see her this year. Replying back privately would be great, thanks. :)
n0stalgiaw0rld asked: Woah ! You have a Tumblr! So glad I found it :) Do you think Lights will do anymore California shows? She only did two this past year and I was out of town both days :( I would love to go to a show if she comes back! :)
jenatee-deactivated20120904 asked: Wow I feel dumb... totally didn't know you had a tumblr! You should promote it on your twitter more because if it wasn't for a random reblog, I would've never known! Oh, the horror!
Ive been getting a bunch of LIGHTS related questions in my ask box like: - what is LIGHTS' favorite color? - what's her favorite food? - where did she get (clothing item).  and some other random stuff. Answer is, i don't know. LOL. they're those types of questions that come up in awkward conversations when you have nothing else to talk about. Plus we dont live in the...
Closer To The Edge
It's no secret that as someone that works with the internet, we always looking for new ideas, sites, fun things to try, and experiment. The very idea of the internet is built on collaboration, relationships, recycling, reusing, hacking ideas together our and interconnected-ness. And there has been one band that I've watched from the beginning and that's 30 seconds to mars. If you...
gigol0 asked: Hi! Thank you for the follow! I'm a huge fan of all that you do not only for Lights but for all of the inquiries people have about you and your work.
archaeologistsong asked: in response to anthrodi -- aren't all the lyrics in the lyric booklet and the digital booklet that came with the purchase of Siberia?
anthrodi asked: do you think the lyrics to Frame and Focus will ever be posted? I'd love to know the official lyrics :]
livingundercovers asked: Hey Jeremy I LOVE THE BLOG ! The Toes acoustic video is amazing , Toes & Cactus In The Valley are probably my favorite songs off the album , its freaking spectacular !
6 tags
6 tags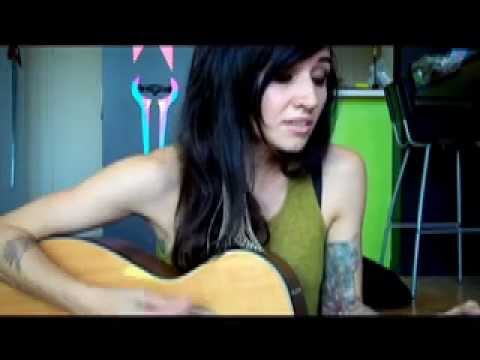 7 tags
"Siberia" by LIGHTS
"Siberia"  From the busy parks, to the icy tides Someday we'll decide where we want to live out our lives For now we're two sparks, tumbling along  Keeping the heat on even though summer's come and gone             I would sail across the east sea             Just to see you on the far side             Where the wind is cold and angry             There...
we'll leave canadaaaaaaaaa
needyouaround: for siberiaaaaaaaaaa <333
nerdasmic asked: Hey J-Bug! Any chance we'll see seeing Lights in the Canadian Maritimes? Namely... Halifax? Hahaha we usually get looked over, so it'd be wicked awesome if she could pop by and grace us with her presence. :)
5 tags
izadore-heart-of-the-tardis asked: So I found out about LIGHTS in 2009 just days after she came to North Carolina on Warped. It's very depressing that she hasn't come back since then. Do you know if she has plans to add more US dates?
emfreakk asked: Jeremy The Bug, what an honour it is to find your tumblr! I apologize if you've been asked this before. But I have a few questions...One; when will Siberia be available on ITunes other than Us and Canadian ITunes? I live in Australia and I was so excited to buy it, counted down and everything, however my ITunes won't let me buy it because I have an Australian account. And Two; When...
I am SeanDre3000: Day One →
iamseandre3000: Yesterday, I finally got my download code for Siberia. The sophomore release from LIGHTS is an amazing addition to her musical career. Normally I wouldn't just online to write about a song, but one (well, two) songs in particular really hit home with me. There are two songs which go hand in hand…
23 tags
Christina Kinsella: LIGHTS: Siberia (total review) →
christinakinsella: (I will not be reviewing 'Toes' or 'Everybody Breaks A Glass', because they're already released.) SIBERIA: The first thing that popped out to me was the beat; very quick and trippy, but still pounding. Most of the songs on Siberia (record) have a crunch to the beat. The lyrics are creatively…
3 tags
Lightsalot.: Warning: Nerdity →
lightsalot: I will be very surprised if you are able to follow along with what I'm about to write, but sometimes one thing just leads to another and you're suddenly like, "woah, life makes sense!" Here's why life makes sense today: My hero and celebrity crush is King Varian Wrynn (Alliance king in World… your offspring will have incredible hair. 
14 tags
Metrolyricsloves...: my musical mind: LIGHTS →
metrolyricsloves: This week's my musical mind is none other than our favorite Canadian synth-pop artist, LIGHTS! And in case you're wondering, yes, "Lights" is her legal name (now that's commitment!). For those of you unfamiliar with her music, it's kind of what you would imagine a space warrior princess…
rij-teabiscuit asked: Will team.iamlights be making a return once the album is out :)? I just tried going on it and it said the domain name has been sold to Wildfire something :|
4 tags
shandilee asked: I just want to offer my sincere appreciation to you, Jeremy! You give such great insight to curious Lights fans. Especially about things that aren't so easy to find out on our own. Thank you for being so open. You and Lights both GIVE a lot to everyone, and it doesn't go unnoticed. I don't know either of you on a personal level but I say that I am proud of everything you, Lights,...
livelovelights asked: I can't wait for the new site!! When will it be up?